Work Out Anytime at Skyhouse Raleigh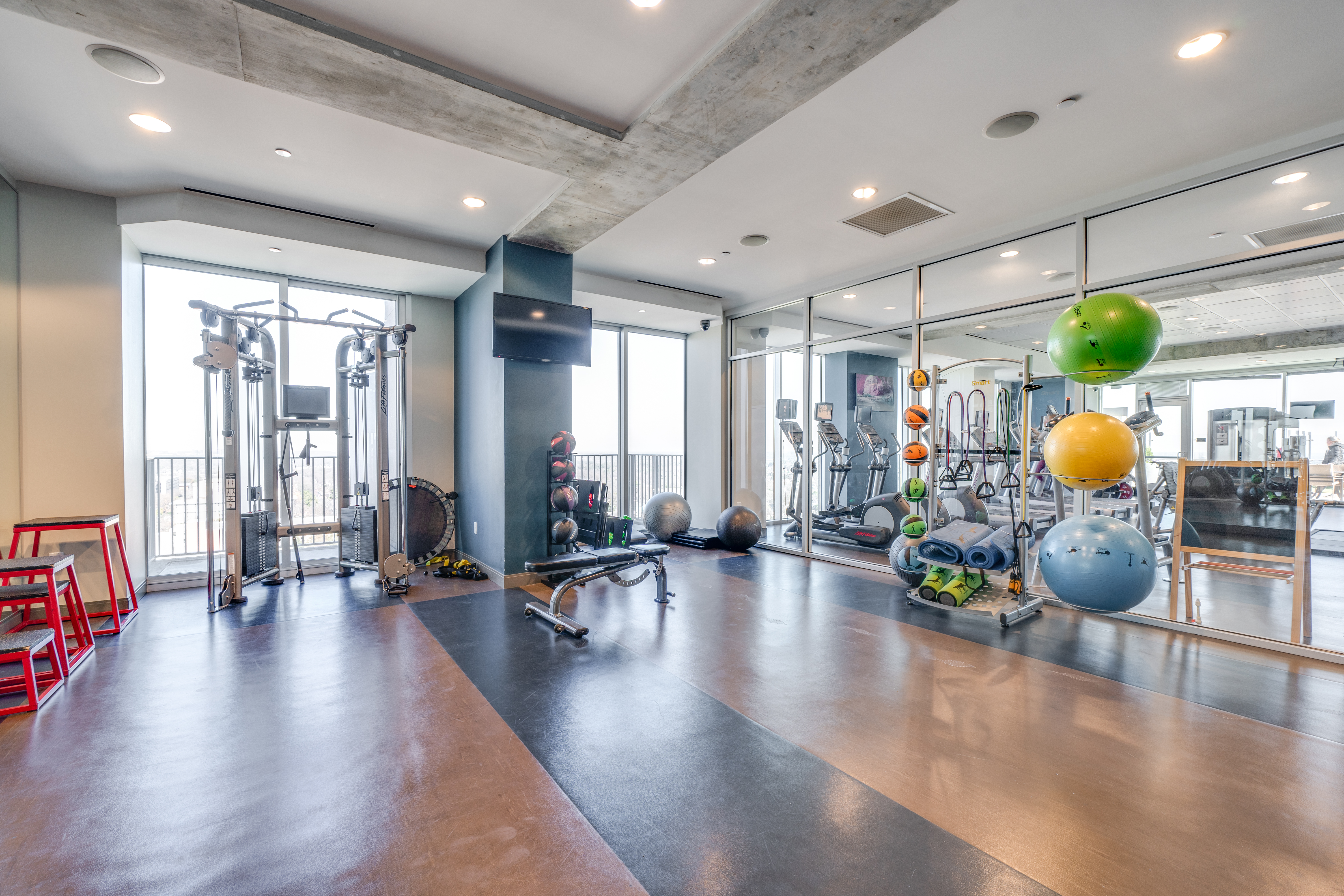 When Skyhouse is your home, you can take advantage of a fully equipped fitness center 24 hours a day, 7 days a week. You've never had an at-home workout like this before! With fantastic views of downtown Raleigh and a door that's always open, your new home gym is always available just an elevator ride away from your high-rise Skyhouse apartment.
State-of-the-Art Fitness Center with a View
It can be difficult to carve out the time in your busy schedule to keep up with your fitness goals. Skyhouse Raleigh understands the importance of health and wellness as key contributors to a happy and fulfilling lifestyle. With a modern fitness center mere minutes away from your front door, taking the time for your own health can now be a convenient part of your routine.
The fitness center at Skyhouse Raleigh apartments is outfitted with a variety of cardio machines and strength training equipment, arranged alongside floor-to-ceiling windows that frame the skyline. A dedicated area for free weight training is also available if dumbbells are more your speed. If you're interested in aerobic types of exercise, a separate yoga and pilates studio is adjacent to the main equipment area.
Exercise at Home with Skyhouse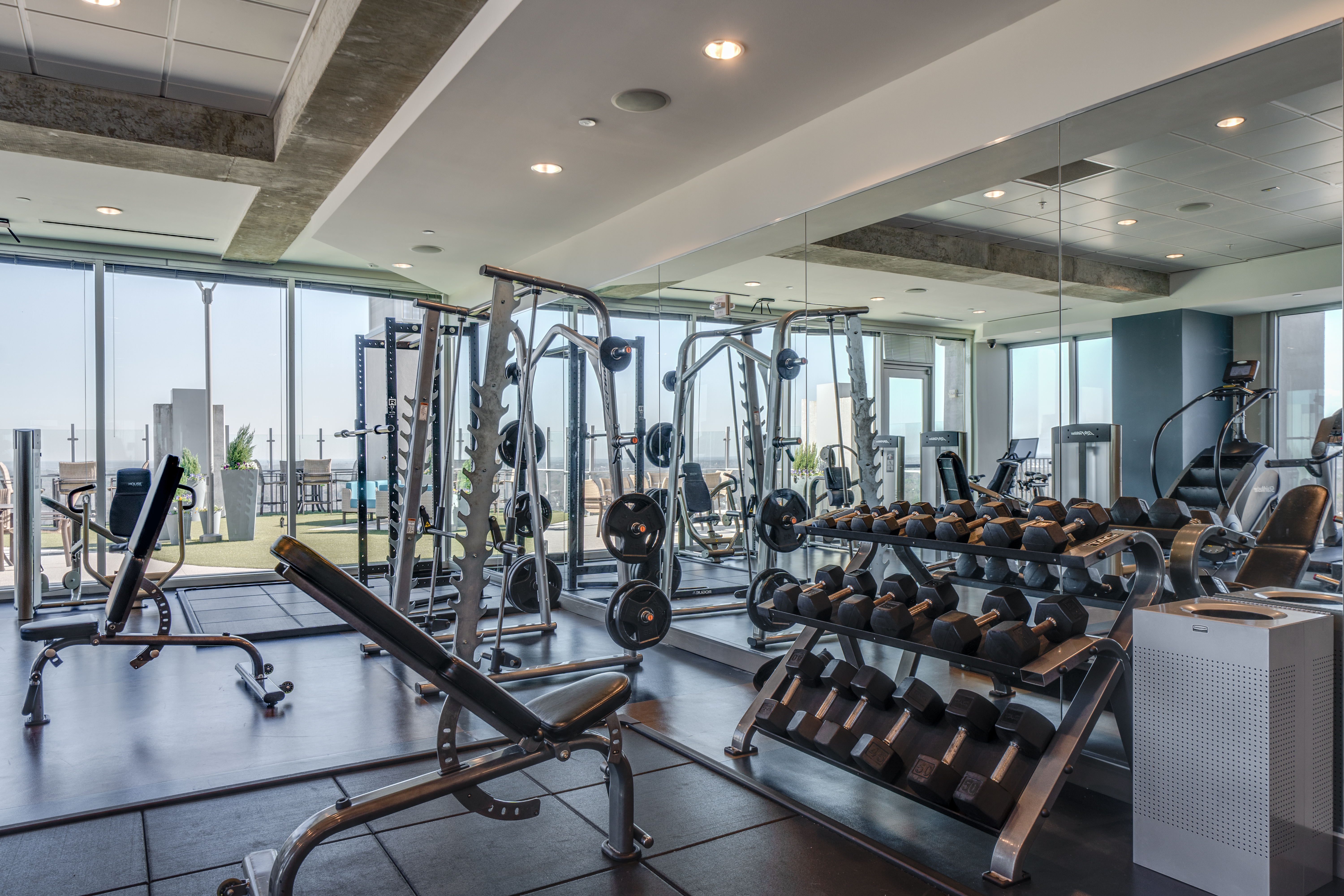 Since you're at home, you should be able to exercise when you'd like, how you'd like. If you're in the mood for a sunrise yoga session, take your mat onto the outdoor deck adjoining the fitness center and savor the magnificent downtown Raleigh scenery. You could also consider a dip in the Skyhouse rooftop pool to loosen up before a trip to the fitness center. When you're ready to unwind after your workout, our clubroom with billiards, fireplaces, and a complimentary coffee bar awaits you to help you refuel and relax.
Skyhouse Raleigh takes apartment living to new heights of luxury with our pristine fitness center and other wellness amenities. Contact us today to learn more about how to live an elevated life at home with Skyhouse.